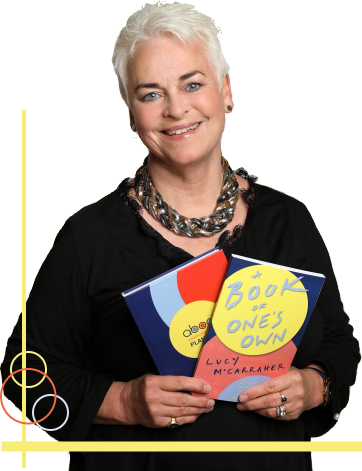 Hello and welcome



If we haven't met before, I'm Lucy McCarraher. I'm the Founder of Rethink Press, the UK's premier hybrid publisher of business books, Founder of the Business Book Awards, and host of the ABOO Group for women authors and aspiring authors. I've written 13 books myself – six of them about writing books! – and I'm the UK's most experienced business book mentor. I've mentored over a thousand experts and entrepreneurs through planning and writing their books, and I write and speak often about the importance of business books. I've also worked in the media, spent ten years as a work-life balance consultant, and I'm a successful entrepreneur and business leader.
And you're a successful woman business owner, coach or consultant, you have valuable experience and expertise in your field, and it's time for you to take your profile and your brand to the next level. How do I know? Because I don't publicly advertise the ABOO Mastermind Group, so you're here either because you're a member of the ABOO Facebook group, or I've invited you personally, or someone else has sent you here because they think you need to write your book.
Just imagine… how much would change for the better if you could effortlessly sell your expertise and services to prospects without being pushy or salesy. If you could reach your ideal clients 24/7 across the world, without cold-calling or working endlessly to generate leads. If people you'd never met or contacted reached out to you for your expertise. If you could show you were the absolute authority in your field in every sales pitch, interview and conversation. If you could get speaking gigs and media interest without even trying. If you could easily create and deliver keynotes, masterclasses and courses with confidence – and have your market asking you for more. If you were easily able to get your message and your vision out to a wider audience… everything would change for the better.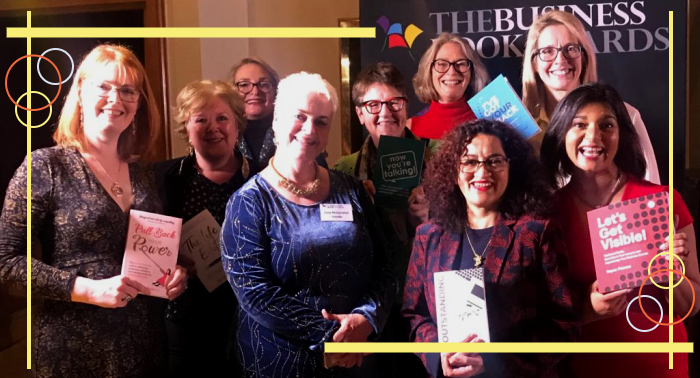 Hundreds of authors I've mentored have achieved this
Literally nothing else will give you authority, and position you as an expert in your field, like being the author of a great book. There is no better business card or lead generator, and no quicker step to becoming a sought-after speaker and media expert than writing and publishing your book.
You can create content in other ways – blog posts, podcasts, social media posts, videos… but none of these give you that unquestionable status, that kudos and influence in your market, like becoming the author of your own book.
Have you noticed how almost every speaker at an event, expert interviewed online or on a podcast, pundit in the media is introduced as 'Author of … (book on relevant subject)'? And that if you search online for a person who has written a book, Amazon positions them and their book at the top of the first search page?
So what's been stopping you?
If you've been wanting to get your book written and published but haven't yet done it, what's been holding you back?
I'm guessing it will be one or more of these reasons:
You're a total pro at what you do, but when it comes to writing your book, you don't know where to start or who to ask
Planning, writing and publishing a book just seems like too big a project for you to manage on your own
You've already got enough to do at work and at home, and you can't see how you can find the time to write a book… although you know you should
You're not sure how to position your book so it makes you stand out and really works for your business
Without a plan or some supportive people around you to be accountable to, you keep procrastinating and putting it off
With all your responsibilities to others, investing time and money in getting your book written and published feels kind of selfish
If one or more of those reasons has stopped you writing your book so far, the ABOO Mastermind Group is for you.
Lucy McCarraher, Founder of ABOO, the Business Book Awards, Rethink Press, & author of 13 books
Join the ABOO Mastermind – at the special offer price
The ABOO Mastermind Group is a really special group of like-minded women, who I mentor through planning and writing their books, and give advice on how to get it published. As well as my years of experience and tried and tested process, you will benefit massively from the knowledge, experience and expertise of other ABOO women who are there to support you about your book and beyond.
Over 12 months – faster if you can put the time in, or longer if you prefer – I'll take you through a clear, guided process with a flexible, achievable schedule for planning, writing and publishing the book that will be a game-changer for you, your business and your life. If you can commit to an hour a day for the next few weeks or months, we can get this done!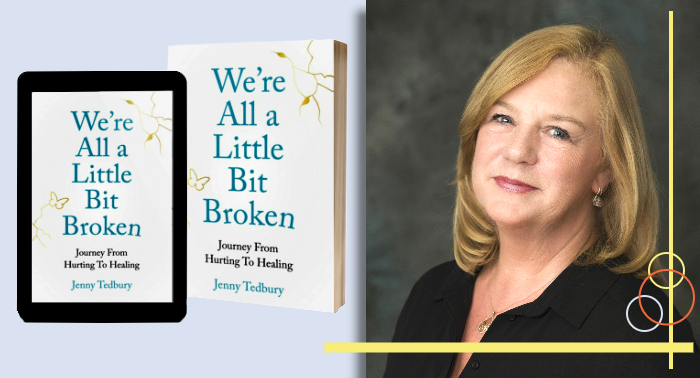 My book We're All a Little Bit Broken is published now. It took me a little longer than some, but that's another great thing about the programme, you go at your own speed. Lucy McCarraher is encouraging and seems to address your fears before you speak them! As you look back at the process you realise that all the times you wanted to skip bits were the exact moments her advice paid off! She is great, the programme is great, so what are you waiting for? Sign up and get your book written, it's an amazing feeling ."
Jenny Tedbury, ABOO alumna, author We're All A Little Bit Broken
If you're ready to write your book in the next 12 months with an experienced mentor and a group of like-minded women on a schedule that fits in with your work and life, you've come to the right place.
If you've started planning and/or writing your book, but you've got stuck or given up and you need to jump into a process or check your progress, we can start from wherever you're up to and keep you on track.
Helen Bullen, ABOO alumna and author of Amazon #1 Best Seller, I've Got Your Back
If you're already an author and your last book was published a couple or more years ago, you'll get the light touch support you need to write your next book and build on what you've already achieved.
If you're signed up to another programme, but feel you need some extra contact and context, the ABOO Mastermind will give you that in a women-only space of collaboration and confidence.
Stephanie Taylor, ABOO alumna and author of Amazon #1 Best Seller Rent 2 Rent Success
Sign up and become a Member now and commit to starting your book. You'll be invited straight away into the exclusive Facebook group where you can meet other members and begin networking, asking questions and sharing ideas. Soon your book will be published and working for you, just like these…

Just some of the books written by ABOO alumnae authors
Here's what's included: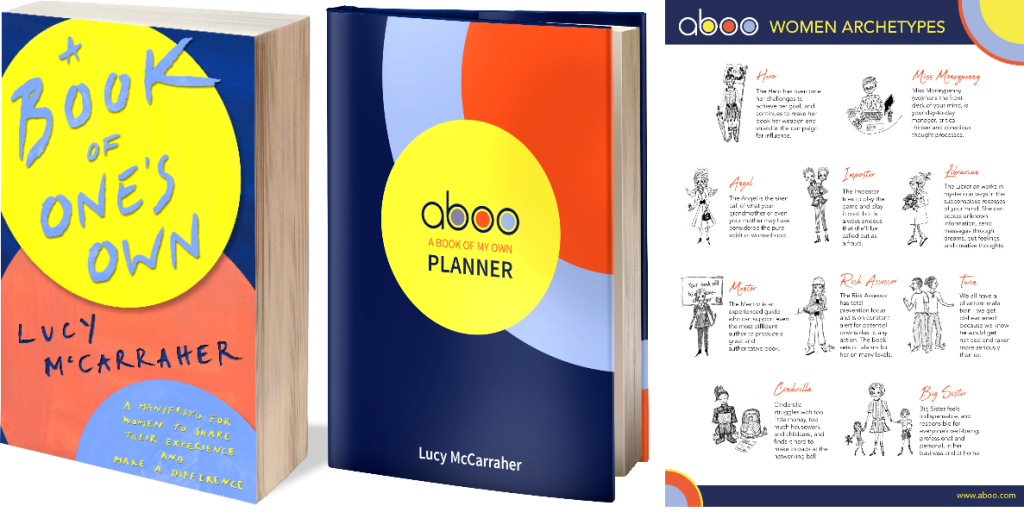 Membership of the private ABOO Mastermind Facebook Group where you'll be part of a supportive group of women, and I'm always there to answer your questions, solve your problems, give you encouragement and hold you accountable.
12 exclusive recorded coaching videos with me taking you step-by-step through Mindset & Motivation; Positioning your book; Planning & Structuring your book blueprint; Writing & Editing your manuscript through three drafts, including getting feedback from Beta Readers; and finally negotiating the Publishing process. You can access these any time, creating your personalised schedule.
A wealth of resources, including hard copies of A Book of One's Own, your very own ABOO Planner, a poster and postcards of the ABOO Women Archetypes and other working documents.
Weekly group Zoom calls with me and the group where you can share progress, wins and challenges, ask questions, test ideas and support each other.

Your 40-minute one-to-one call with me

that you can schedule any time during your membership

Your Mastermind slot in the main ABOO Group's Friday Lunchtime Learning session.
Could you really plan and write your book, and get it published in 12 months or less? With my help and the ABOO Mastermind Group's support you absolutely could! All you have to do is commit to the process, follow my guidance, lean into the group, and you will have your brilliant book up on Amazon, in your hands so you can enter it into the prestigious Business Book Awards.
Dr Anne Whitehouse, ABOO alumna and author of Amazon #1 Best Seller Pull Back Your Power
Why just women?
For the first two years, the Business Book Awards, which I founded in 2017, received entries from twice as many male authors as female authors, and in the first year every single award was won by a white male author. Since then I've made it my mission to get more women, and women from more diverse backgrounds, to write their books – and I'm happy to say that in the 2022 Business Book Awards we shortlisted exactly the same numbers of women and men authors. But we're not at complete parity yet in numbers of business books published overall. So, if I can help more women to get their books written, published and entered in the Business Book Awards, we will get closer to evening up the gender gap.
When you join the ABOO Mastermind Group, I mentor you through your book process, help you get it published and use it to build your business and your brand.
As a work-life balance expert, I show you how to manage your time and balance your responsibilities while you write your book like only a woman can. Giving and getting support from a group of other women, who keep each other accountable while you write, is a really special experience.
I will talk you step-by-step through planning and writing your book on recorded coaching sessions, live on group accountability Zoom calls and through Q&As in the Facebook Group, and make sure you have all the resources you need to back you up.
I explain exactly how to get your book published in the way that suits you best, and get you the best deals.
The group offers Mastermind support from the women expert members, who all share their knowledge and give each other real life feedback .
Taruna Chauhan, ABOO alumna and author of Amazon #1 Best Seller Outstanding – A Leader's Guide to Effective CQC Registration, Shortlisted for the Business Book Awards 2020
Why is it called the ABOO Mastermind?
ABOO is the acronym of A Book of One's Own
When I wrote my book, A Book of One's Own – a manifesto for women to share their experience and make a difference, I asked 50 women entrepreneur authors what challenges they'd faced in getting their books written and published. They told me that these 6Cs had challenged them:
Confidence– women can have less confidence than men in promoting their own abilities.
Criticism– women are often fearful of judgement and criticism – with justification.
Caring– women have to factor in more caring responsibilities and feel selfish taking time out to write their book.
Cash– women are more risk averse and worry about investing time and money in writing and publishing.
Credibility– women still have less credibility with external organisations like funders, publishers and prospects.
The Club– women lack the role models, mentors and networks that men automatically have access to.
If any or all of these are stopping you from planning, writing and publishing your book, I'm here to help. As a mentor and publisher who helps hundreds of entrepreneurs every year get their books written and into print, I'm offering you a uniquely accessible and supportive programme that will take you through the whole process, with recorded coaching videos, live discussion, peer-to-peer connection and loads of supporting resources including A Book of Your Own, the ABOO Planner, tips and exercises.
Sarah Adams, ABOO alumna and author of Amazon #1 Best Seller The Life Edit
What does it cost?
The ABOO Mastermind is the best value book-writing and beyond programme for women you will find anywhere. I am the author of 13 books myself and the UK's most experienced business book mentor; I'm on a mission to support more women to write and publish their business books – by which I mean the book that will boost your business. Not only will your book give you personally more credibility, authority and confidence, it will contribute to the voice and visibility of women in general – which really matters to me and I hope to you.
For this reason, the price is really low for the twelve months of expertise, coaching, time and support I'll give you. The price is normally £975 for a twelve-month subscription (or ten, monthly instalments of £99). For this, you get my constant attention and support over a year while you get your book planned, written and into the publishing process.
But currently, I'm giving a 10% discount to £875 for a twelve-month subscription (or ten, monthly instalments of £89)
Join the ABOO Mastermind now and claim your special discount price!
12 months M&M Membership subscription: £975
Your special discount: £875
Monthly M&M Membership – 10 x monthly payments of £99
Your special discount: £89 per month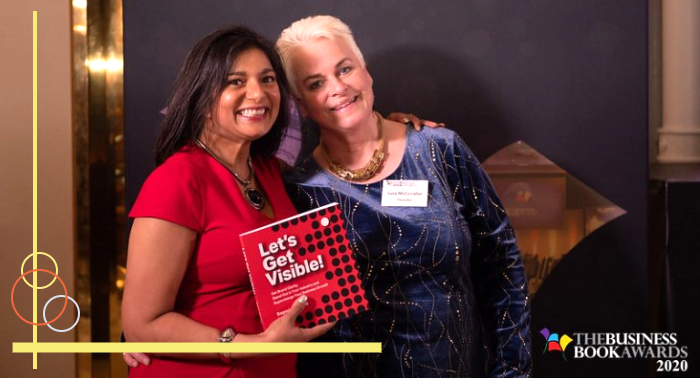 'I joined publishing maven Lucy McCarraher's ABOO Circle. A call to arms for women business owners to step up and even the stakes, share their knowledge and get published. Joining the ABOO Circle was an investment, but I treated the spend as a 'bet' with myself. I painted myself a vivid mental image of throwing that money down the drain if I failed to write the book. Lucy was one of the most awesome coaches I've ever worked with. When I was deep in self-doubt and at my lowest, in tears, thinking I couldn't do this, she was there with words of encouragement. She was there to talk sense, kick my arse and drag me out of self-doubt whenever that demon reared its ugly head. Firm but nurturing, Lucy, and my fellow cohort members on the ABOO group and the team at Rethink Press (her publishing company) – thank you SO much for your words of encouragement, advice and help.'
Sapna Pieroux, ABOO alumna and author of Amazon #1 Best Seller Let's Get Visible, Highly Commended in the Business Book Awards 2020
Join the ABOO Mastermind now and get your book written!
The ABOO Mastermind will give you the structure, information and accountability you need to get your book written. It is also a supportive and space where you'll network and build relationships with other diverse women who are all experts in their field and inspirational in their own right. You'll make friends, have fun and go through the highs and lows (yes, there will be some) of getting the right book written to take you and your business to the next level.
Feel free to share this page privately with friends or contacts who might be interested. Please don't share this exclusive programme publicly as it's by invitation or referral only.
If you introduce another woman who signs up to the ABOO Mastermind, I'll give you a personal 1-hour mentoring session.
I can't wait to work with you to get your book planned, written, published and entered in the Business Book Awards. If you want to hear about the experience and success of more women authors, listen to the ABOO Podcast interviews.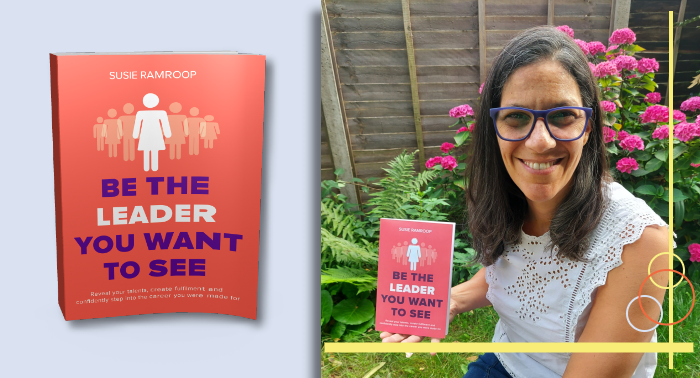 "I liked the structure of this programme and got Be The Leader You Want To See written and published in 8 months. A crucial part of this was my decision to succeed and follow the process to the letter. No freestyling, no moaning, just doing what Lucy says. The videos were helpful and I woke up excited to watch them as I went through the process. Do yourself a favour and invest, take it seriously and stop putting your own self doubt ahead of all the lives you might transform (just in case I read your mind and interrupted that story)!"
Susie Ramproop, ABOO almuna, author Be The Leader You Want To See
So come and join me now in the ABOO  Mastermind; you won't regret it.
Make sure you're also a member of the free ABOO Facebook Group where you can ask me any questions, and I'll be keeping you updated.
I look forward to working with you on your book, your business and beyond!
Join the ABOO Mastermind now and claim your special discount price!
12 months M&M Membership subscription: £975
Your special discount: £875
Monthly M&M Membership – 10 x monthly payments of £99
Your special discount: £89 per month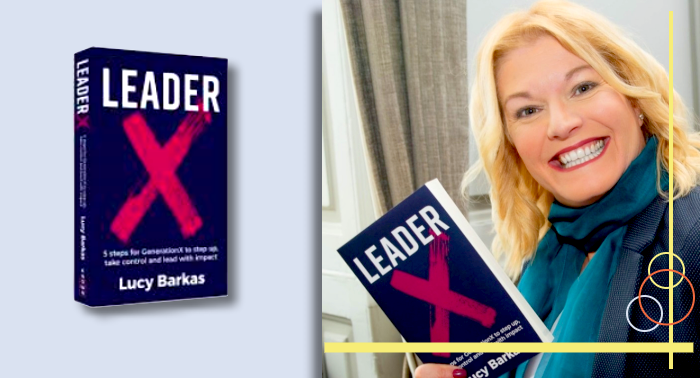 "Under Lucy McCarraher's mentorship I finally got my book written. I was ABOO cohort 1 and forever grateful. It's funny, I have been involved in other groups and would often feel inferior and my confidence would drop. This group was different. When I struggled, everyone was so supportive, Lucy was able to give gentle support with advice that was totally spot on. There was no pressure, just nurturing encouragement. Thank you for bringing this to the world."
Lucy Barkas, ABOO alumna, author Amazon #1 Best Seller Leader X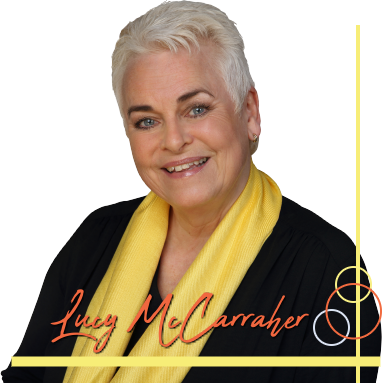 2022-03-22